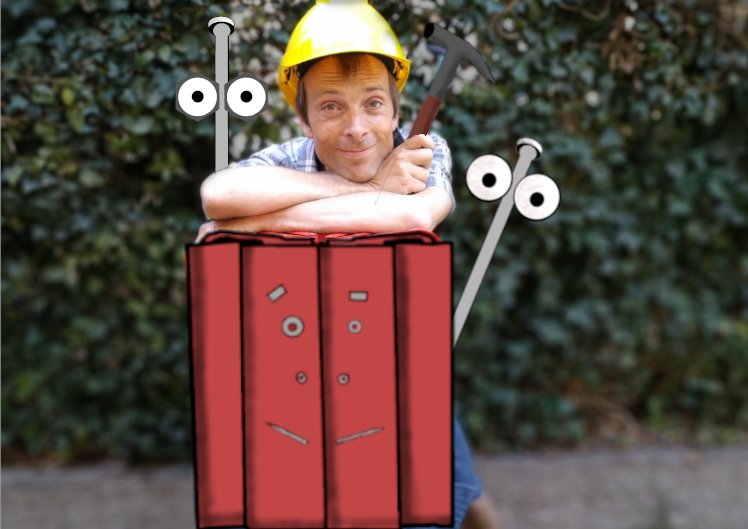 The Tiny Toolbox

Say hello to a carpenter and his toolbox. Not just any toolbox, but a wondrous, magical case full of surprises. Take a peek inside and discover a world of cheerful nails and angry hammers; a world in which the everyday gets the staring role. A show that breathes life into the most everyday of objects, manipulating tools that we all know so well, but of which we rarely take notice. Who knows? At the end of it, you may never look at a nail in the same way...
Technical Information
Duration:7 - 120 minutes.

The show takes around 7 minutes and can be played repeatedly over the course of an hour. It can be played to a maximum audience of 25 people at a time. The show was created by both Anita Bertolami and Shiva Grings and can be played by either performer.

Contact and bookings
info@shivagrings.com
Mobile +49 175 321 20 59