This is what we do for a living
2020 appears to be a year in which it will be extremely difficult to see street theatre anywhere, but thankfully you can still get a small dose of the atmosphere from my new book, THIS IS WHAT WE DO FOR A LIVING. It's a collection of stories on the life and times of a street theatre artist, from the early days to playing massive crowds in festivals. What is this profession all about, and who on earth gets it into their head to be part of it? You can order the book from the 20th of May on www.bod.de
And for those that can't wait, check out the Podcast - a five part miniseries with readings from the book!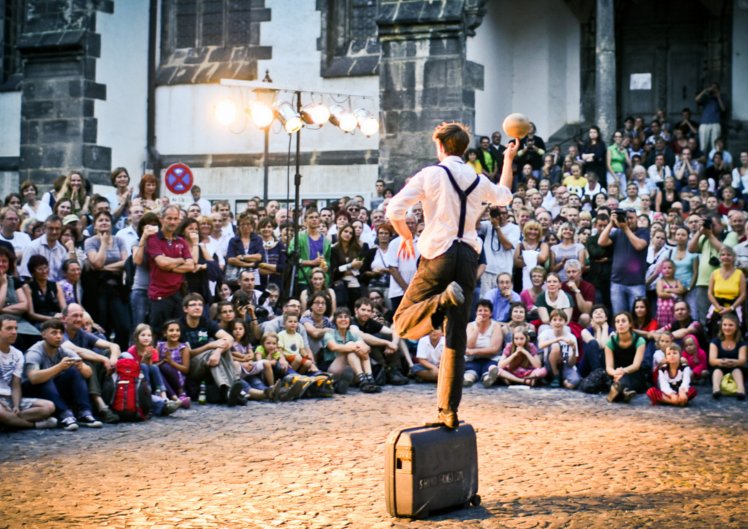 The Pigeon Chaser
A singing, improvising, lovable clown. The Pigeon Chaser takes every situation and melts it into something unique and wonderful. Evolving out of the moment, the show integrates everything around it; audience, venue, gusts of winds, even pigeons are unwittingly sucked into the performance.

At the end there is always a climatic ending, be it a karate number or a King-Kong tribute; a juggling routine upon the shoulders of brave men, or a particularly ridiculous boxing match.
Trash
Both silent and poetic, Trash is a joyful look at the world and the lengths to which we will go to survive in it. With an infectious naivety, it plays with the themes of garbage and poverty.

The show, set in the charming world of the silent clown, creates a restaurant on the street, served by a waiter with drinks taken directly from the audience, and a gentleman dressed purely from other people's clothing!
distrACTED
A brand new show, if we ever got off our phones long enough to plan it!

Three passerbys, dressed in glaring white, just can't seem to stay focused on the task at hand. Whenever they're about to step into action, their mobile phones ring - and there's nothing more important nor distracting, than a chat-message smiley!
Videos & more...
The Burps
Who is that coming around the corner?

Two charming creatures, oddly-shaped, but sweetly served, it's the Burps, on a quest to tickle the funny bone of the passers-by, mixing themselves most cheekily into other people's conversations and space.

And, before you know it, the audience are arm in arm, dancing a waltz or crawling through each others' legs. With their infectious joy, the Burps prove that it's alright to be different.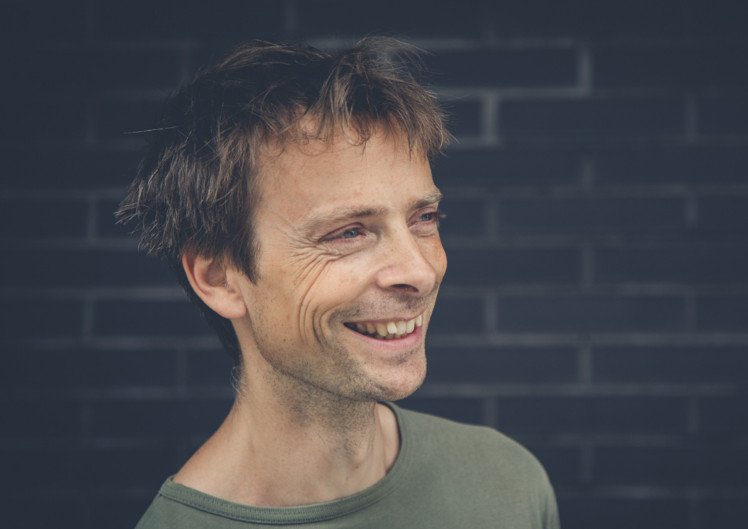 Shiva Grings
An international performer since 1998, Shiva Grings has toured the globe from Europe, Siberia, Brazil and New Zealand. He has won several prizes and played in a host of renowned festivals, such as the ViaThea, the Tete-a-tete (both in Germany), Auckland Buskers (New Zealand), Titirimundi (Spain), Porsgrunn International Theatre Festival (Norway) and many, many more.
Actor, performer, director
The press has called Shiva Grings "a provocateur in just the right measure," and described his shows to be rollercoasters of "Endless creativitiy and spontantity." They are unique and varied, often balancing themselves somewhere between improvised comedy and cheeky provocation; be it as a silent clown, a furious King Kong, a frightened boxer or a dancing buffoon. Always eager to interact with the world around him, he confirms what Shakespeare always said: all the world is a stage.
The director

Both Creeping Carnival and Modo's Carnival, puppetry performances by Anita Bertolami, have been directed by Shiva Grings. He has also directed Männercocktail by Mixtura Unica and Freude schenken by Peter Weyel, the latter a provocative, experimental cabaret show. His latest theatre work was Fremde Federn. All shows are now touring the European festival scene.

The teacher

Shiva Grings has taught stage-presence, clown, buffoon and theatre of the oppressed to both amateurs and experienced performers. His education in the Commedia School, Denmark, as given him a solid base in which to safely guide and push students to discover the world around them - as well as themselves.
Contact and bookings
info[@]shivagrings.com
+49 175 321 2059